WordPress
Adaptable CMS making it easy for you to keep your website up to date
Responsive
Websites that work beautifully on any screen size
Integration
Adapting themes and plugins to ensure perfect integration
Bug Fixes
Fixing website glitches and streamlining coding
How can I help?
Whether your existing website needs an upgrade or you know you need one but don't know where to start. I can help!
I can assist with finding hosting, registering domain names and all aspects of design and coding through to a functioning website.
I produce websites that work beautifully on all screen sizes. I use a responsive mobile first design approach.
I use WordPress as a content management system so that you can easily keep things updated.
I enjoy problem solving and bug fixes. No project is too small.
WordPress
Adaptable CMS making it easy for you to keep your website up to date
Responsive
Websites that work beautifully on any screen size
Integration
Adapting themes and plugins to ensure perfect integration
Bug Fixes
Fixing website glitches and streamlining coding
Projects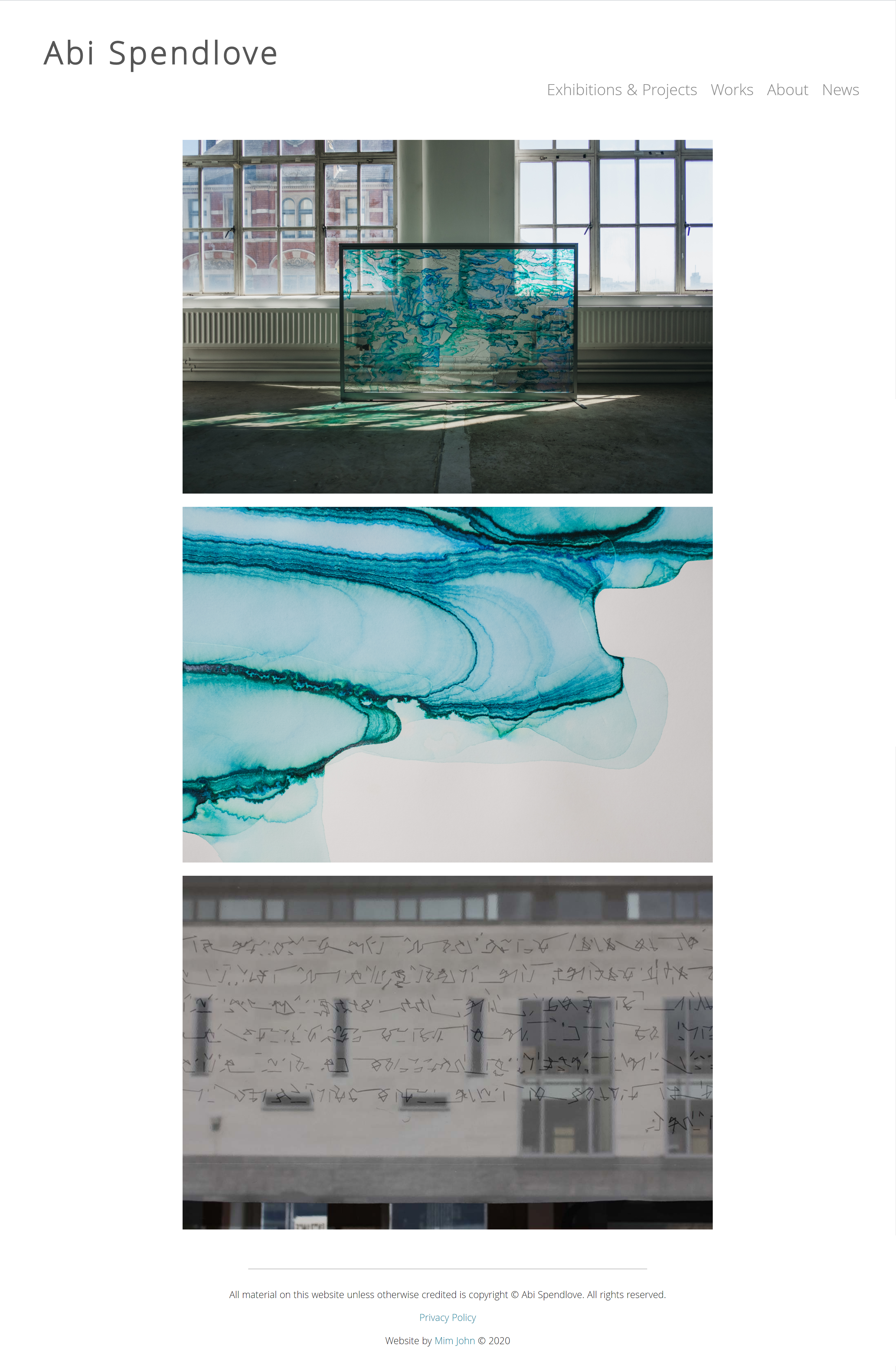 Abi Spendlove
Website design for visual artist, Abi Spendlove. I created a theme based on her requirements and she can easily add new works. I arranged hosting, SSL certification. I provide ongoing support and help her with google analytics, search console and search optimisation.
Visit Abi Spendlove's Website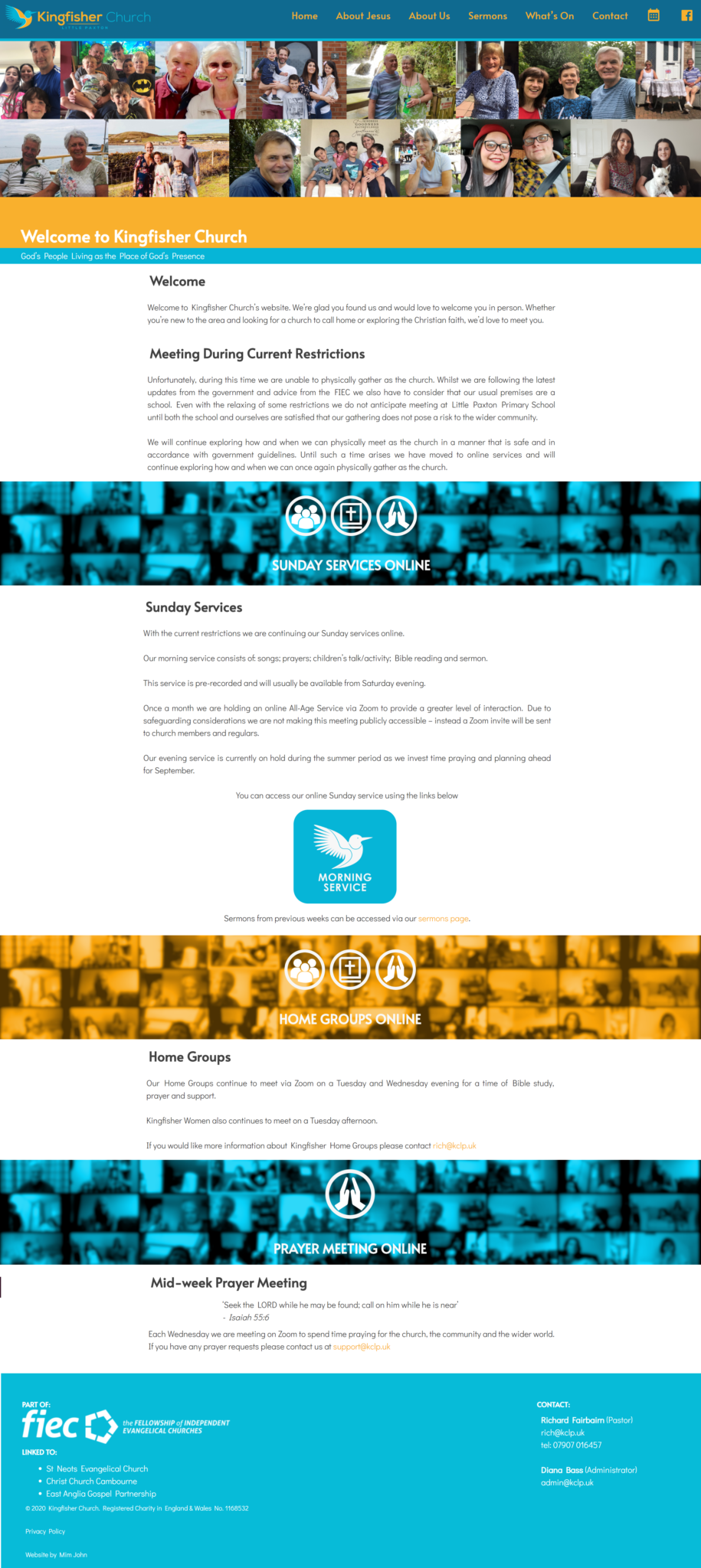 Kingfisher Church
Website design for a Cambridgeshire church. I created a theme with clients colour scheme and requirements. The website was primarily updated to incorporate podcasting abilities.
Visit Kingfisher Church Website

Get in touch
Please use the contact form to arrange a free initial consultation.